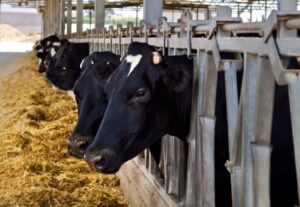 Serious efforts are underway for the operationalization of the Kawmalo animal feed and rice mill company as the country convulses to global supply chain issues and other external shocks, threatening food security.
The Kawmalo cereal company is the outcome of a partnership agreement between the government of The Gambia and overseas partner-Al Investment and Conapro- in 2013.
However, the deal could not see the light of day as it was beset with litigation upon which the shares of the foreign partner was distributed between SSHFC, GPA and GNPC.
Meanwhile, according to the Managing Director of the Gambia Ports Authority (GPA), Ousman Jobarteh, government is making serious efforts with a view to having the facility up and running.
" Government is taking the efforts seriously as part of the development efforts to boost the productive sector," Mr. Jobarteh underscored.
"That's why Agibank is involved with partners: SSHFC, GPA and GNPC," he added.
The GPA boss revealed that interested parties were appraised about the feed industry's set-up during a visit there.
"The visit was very encouraging that they have seen there has been rehabilitation and construction…some upgrading in some of the installations at the controlroom," he explained.
According to the GPA managing director, shareholders were in conversation with UniGlobal Company for the operationalization of the animal feed and rice processing company.
"At some point, other local companies also expressed interest.
"We are still talking to them with a view to having the facility operationalized.
"And what has happened lately… government has taken keen interest because of the problem in the agriculture value-chain," he explained.
Jobarteh said shareholders were approached by the Central Bank of The Gambia with a view to rehabilitating and operationalizing the facility as government's support to economic development and capacity-building to help improve the productive sector.
"The idea constitutes part of our contribution to the agriculture value-chain and part of government's efforts, of course, to reduce the vulnerability to external factors which are affecting food sufficiency and security," he pointed out.
"This approach includes industries like rice, poultry, horticulture, fisheries, aquaculture and small ruminants.
"And, the potential benefits going with this project is to provide support and value addition in the rice and maize not only for food consumption but the availability of cheaper sources of these by-products that come from these cereals for poultry, aquaculture and even for small ruminant feeds which is becoming a major problem in this country," he enthused.
" We'll use available resources to make sure it's operationalized as soon as possible," Mr. Jobarteh concluded.