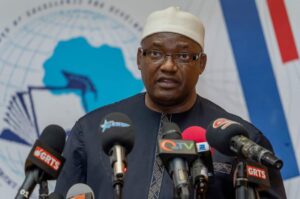 President Adams Barrow announced Tuesday that his government is on the verge of establishing a fully developed center of excellence that has the potential for broad impacts on science, technology, engineering and entrepreneurship.
The Gambian leader made the announcement at the 8th ACE Impact Regional Workshop, hosted from November 14 -18, 2022, by the tiny West African nation. Hundreds of academics, experts in education and key industry players stormed the Sir Dawda Kairaba Jawara International Conference Center in Kololi to delve into "Innovation and Entrepreneurship," a theme that is expected to reshape higher education in the coming years.
"As Africa continues to address its human resources gap, nothing is more relevant than building the capacity of African universities," Barrow said while indicating the turn these learning institutions into innovation hospots capable of addressing the continent development challenges.
President Barrow further stated that the workshop is taking place at a time when his government is making concerted efforts to transform the country's higher education system through reforms that will put the academic institutions at the forefront of national development.
He then expressed the urgent need for Gambia to have adequate human capital with entrepreneurial mindset.
"We are eager to graduate our first home grown engineers to provide solution to local and international industry," he added. "This is a vision I share with all my colleagues in West Africa."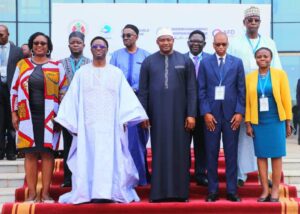 Barrow emphasized the need for the Ministry of Higer Education, Science and Technology to overhaul the entire curriculum for technical training.
As government is pushing ahead with plans to establish a new university of applied sciences, engineering and technology, the Gambian leader reiterated his commitment to set up regional skills center for technical education and training.
ACE Impacting On Gambians
In a similar vein, the Minister of Higher Education, Science and Technology, Prof. Pierre Gomez, said The Gambia has benefited from the Africa Higher Education Centres of Excellence for Development Impact (ACE) – a World Bank funded project.
Professor Gomez reechoed government gratitude to the World Bank, the Association of African Universities (AAU) and Agence Française de Dévelopment (AFD) for turning a dream into reality.
He went on to say that the meeting symbolizes African institutions readiness to address the challenges through education and research.
Through the ACE project, governments can address youth employability, food security that constitute major hurdles to a good number of countries.
Benin, Burkina Faso, Côte D'Ivoire, Djibouti, Gambia, Ghana, Guinea, Niger, Nigeria, Senegal and Togo are taking part in the 8th ACE impact Regional Workshop.