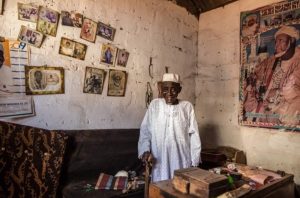 The Gambia's last standing WWII veteran has fallen, JollofNews can report.
Ebou Janha died on Friday in Brikama aged 102, sources said.
Until his demise, he was the only living Gambian WW2 veteran who showed valour in the battlefields of Burma.
He was part of Gambians who exhibited courage and bravery in the British fight against the Japanese in the Second World War.
It would be recalled that the world war veteran was early this year in the news when his jewellery shop was burgled and jewellery stolen.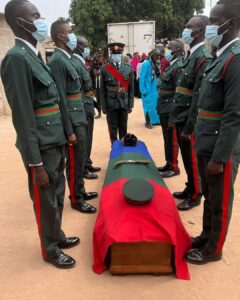 Some good Samaritans such as Fatima Senghore of Fatima Trading and PS Ministry of Defense, Rohey Darboe, sprung into action and in no time, they succeeded in acquiring him a car among other types of support.
"That was his life's dream and the fact that he insisted on driving the car himself was indeed moving," Fatima Senghore said after the presentation of the keys to the 102-year-old World War veteran.