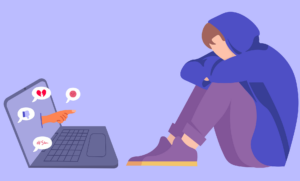 Grinding poverty and limited opportunities have been exposing gullible Gambian girls and women to widespread internet abuse.
The police said cyber crime was on the up in the Gambia as it dealt with a number of complaints around cyber abuse in recent past.
The police said the frequently reported cyber crimes were those dealing with nude pictures.
Cherno M. Bah of the Gambia Police Force (GPF) earlier this week advised the students of Nusrat Senior Secondary School to be cautious of people, who pose online, as white people and philanthropists.
He explained that the profile pictures of these scammers bear those of white men and they promise expensive university education and easy route out of poverty.
"They will promise you scholarship at Oxford university or money," he stated.
But according to the senior police officer, some strings are attached to these offers.
He pointed out that the claims by the scammers that they're millionaires and willing to fund undergraduate and Master's degree programs for their targeted victims as well as offers of money go side by side with the condition of naked pictures.
"They will tell you that send me your naked picture and I will not expose you because you are my friend," he explained.
Bah made these remarks as part of the cyber security awareness campaign spearheaded by the communication and digital economy ministry in concert with UNESCO.