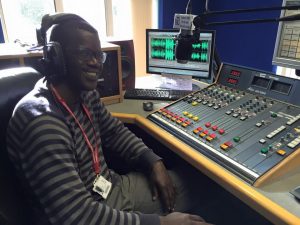 Reliable sources in the Department of Information have informed this medium that the Minister of Information will visit Home Digital FM next week following social media criticisms that he snubbed the popular FM station and all other media houses deemed by government as critical of it.
The Minister of Information, Lamin Queen Jammeh, has travelled across the country to meet and associate with people working in institutions under his purview.
The idea was said to be motivated by government's desire to establish smooth working relations with the media and the need for the enhancement of the environment to make it even more conducive to their trade.
However either by design or default, the information minister did not visit Home Digital and few others seen as sympathetic to the opposition.
"Ebrima Sankareh of the Information Department has already met Pa Modou Bojang and they had a fruitful engagement," our source said.
"The minister will visit Home Digital FM and others he could not visit due to his cabinet engagements," the source added.
"He will continue his tour next week," the source said.
Other ministers have since a fortnight ago familiarized themselves with institutions under their watch.