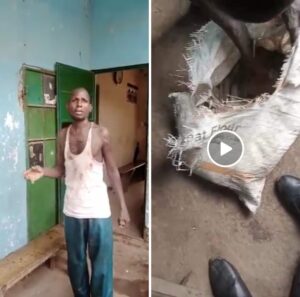 The police have arrested one Omar Camara with a sack, containing a dead dog.
Camara confessed to the police that the dog was for meal.
He said it was killed in a car accident and he was taking it to his friends to feast on it.
Camara is a native of the Senegalese eastern region of Tambacounda.
The incident reportedly happened on Wednesday.