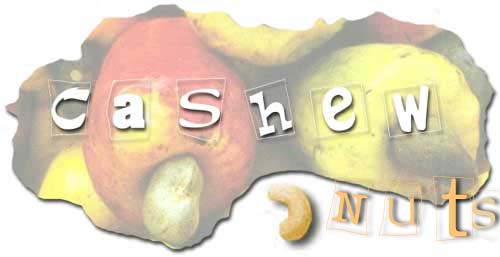 (Reuters) – Guinea-Bissau's 2014 cashew exports reached 70,000 tonnes by July 19 since the start of the season in March, up 40 percent on the same period last year, the government said. Trade minister Sherifo Embalo said another 60,000 tonnes of cashew nuts were awaiting shipment, bringing this year's harvest so far to just under the total production last year of 140,000 tonnes.
A jump in exports of the snack, the main foreign exchange earner of the tiny West African nation, would boost the economy of the politically unstable country, which has a new government after two years of transitional rule following a 2012 coup. "Guinea-Bissau has already exported 70,000 tonnes of cashew," Embalo said in comments to journalists over the weekend.
Embalo said the newly elected government was prioritising the cashew sector over timber exports. Timber exports from Bissau, to China especially, rose spectacularly during transition rule because of illegal logging. Fears that the government may clamp down on timber exports have caused congestion at the country's main port as timber operators scramble to ship out their wood before a possible ban. The government has also said it will stop the smuggling of cashews over the border into neighbouring Senegal, a flow that Embalo said cost Guinea-Bissau some 60,000 tonnes of nuts each year.
Guinea-Bissau is the world's fifth-largest cashew exporter behind India, Vietnam, Ivory Coast and Brazil. Almost all the crop is exported without any processing. The sector employs some 80 percent of the workforce in the former Portuguese colony of 1.6 million people. A fall in cashew prices last year forced many families deeper into poverty.
 (Reporting by Alberto Dabo; Writing by Daniel Flynn and Bate Felix; Editing by Dale Hudson)