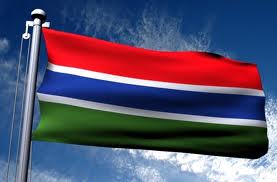 19th July 2014
PRESS RELEASE
OPERATION FREE GAMBIA
Our nation is in the middle of an escalating situation that must come to an end and if we do not act, this will devastate our country, which our children would inherit. We all want a Gambia, where every young person, no matter where you come from, or what you look like, or who your parents are, can make it if you try and work hard not to live in poverty; a Gambia where there is economic progress, meaningful development, security, respect for human rights and the rule of law.
For the past 20 years, we have been denied this and our people face injustice and brutal oppression. The Gambia is in crisis and we stand at a crossroad and the path we must take is the road to liberate and free our nation. This is a moment of great challenge but in a moment like this, that we Gambians face, exits a greater opportunity to liberate our nation and build a country that will become a hope for all, a true heaven of Africa, a real smiling coast. This is why we are calling on all Gambians and Friends of The Gambia to join us for a major protest against the injustice committed daily by the Jammeh Government to our people. President Jammeh and his government will be attending the U.S. Africa Summit, this will be a chance to stand our ground and be heard by Jammeh's Government and the international community.
Date: August 5, 2014
Venue: The White House, 1200 Pennsylviania Avenue, Washington, DC 2002
Time: 11:00AM – 5:00PM EST
The FREEDOM MASK will be given to all attendees to stand together in solidarity to call for change in the Gambi This event is proudly supported by all Gambian civil society organizations: CORDEG, GCC, GDAG, DUGA, STGDP & GMDD and other African civil society organizations.