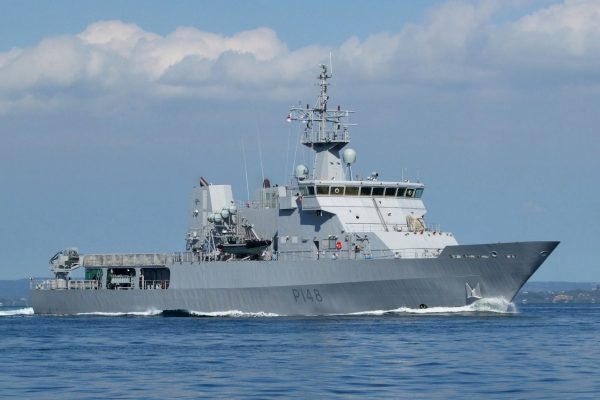 (JollofNews) – The Senegalese Navy has received its new offshore patrol vessel (OPV) Kedougou from STX France Lorient, and will use it for patrolling Senegal's coast.
The delivery of the OPV 45 vessel was announced by STX France on 2 April, with the shipyard saying that the Senegalese Navy was fully satisfied with the 45.8 metre long vessel. The Kedougou recently completed sea trials in France. Now that she has been delivered to Senegal, the ship will be armed with a 20 mm gun and two 12.7 mm machineguns.
Senegal ordered the OPV from Raidco Marine, which subcontracted construction to the STX Lorient shipyard, which launched the vessel in September last year.
The Kedougou is 45 metres long, 8.4 metres wide and crewed by 17, with the option of accommodating four to eight passengers such as special forces personnel, but the vessel can be used for missions such as search and rescue, fisheries enforcement, pollution prevention, anti-piracy and anti-trafficking.
The vessel has a steel hull and aluminium superstructure. It is powered by two Cummins diesel engines developing 1 940 kW giving a speed of 20 knots. Endurance is ten days with a range of 2 000 nautical miles. It is able to launch two small boats.
The new vessel is part of Senegal's plan to renew its naval fleet and allow the maritime arm of service to carry out missions such as fisheries inspection, fighting drug trafficking and piracy.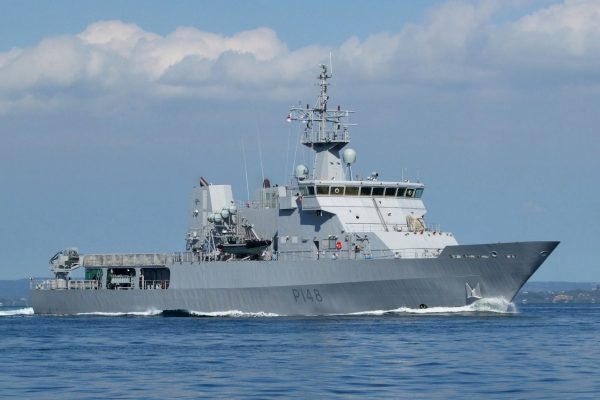 As part of its expansion process, Senegal's Navy in the third quarter of 2013 took delivery of the Ferlo, a Raidco RPB 33 offshore patrol vessel. The 33 metre long vessel can accommodate a crew of 17 and travel 1 500 miles at 15 knots for an endurance of one week at sea, although top speed is over 40 knots. Armament includes a 20 mm cannon and two 12.7 mm machineguns and a boat can be launched from its stern.
Senegal recently ordered a 58 metre offshore patrol vessel from France's OCEA, with the OPV 190 Mk II to be delivered to Senegal's navy in late 2016. The OPV 190 is a 58 m (190 foot) long, 9.4 metre wide vessel made from aluminium for less corrosion and lighter weight. Its shallow draft (2.3 metres) allows operation close to the shore. It has a crew of 30 but can take 24 passengers on board. Range is between 4 and 5 000 km at 12 knots, while maximum speed is 30 knots. Endurance is three weeks.
For the offshore patrol vessel role the ship can be equipped with sensors and weapons such as machineguns and cannons as well as two 7.5 metre speedboats, lowered into the water via davits. Various options are available for different missions, such as a holding cell, water cannons etc.
In the last couple of years Senegal has ordered hardware for its air, land and sea forces, including three Super Tucano trainer/light combat aircraft from Brazil, five RAM-2000 armoured vehicles, a single AgustaWestland AW139 helicopter and 39 Puma M26 armoured vehicles, according to the Stockholm International Peace Research Institute (SIPRI). The country is believed to have ordered 100 RAM Mk 3 vehicles from Israel, some of which will be used for peacekeeping deployments.