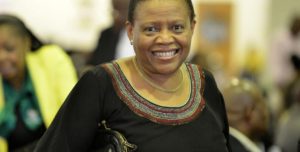 (JollofNews) – A representative of the African Commission on Human and People's Rights (ACHPR) has held a meeting with the Gambian regime of President Yahya Jammeh to discuss last week's crackdown on the opposition United Democratic Party (UDP).
The Commission said during the meeting in Banjul, its chairperson, Pansy Tlakula, expressed concern at reports of the arrest and alleged death of the UDP organising secretary, Solo Sandeng.
It added while it has not in any way reached any conclusions on the allegations about the severe response of the authorities to the protest, "it is concerned that if the allegations are true they will amount to violations of Articles 4, 7, 9 and 11 of the African Charter on Human and Peoples' Rights (the African Charter)."
In response, Mama Fatima Singhateh, Gambia's Attorney General and minister of Justice  told Commissioner Tlakula that the two demonstrations held by the UDP were unlawful. She added that the security forces tried to manage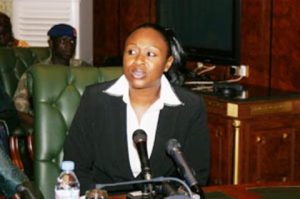 the situation, and a number of people were arrested.
The Minister stated that investigations were ongoing, and would provide more information to the Commission when available.
In view of the situation, the Commission has called on the Jammeh regime, as the primary guarantor of human rights within its national borders, to investigate the reports of the death in custody, and, if true, to ensure prompt arrest and prosecution of the perpetrators.
It also urged the authorities to ensure the speedy release of all persons arrested, if the allegations of their arrest and detention are true; and uphold its obligations under the various regional and international human rights treaties to which it is a party, in particular the African Charter on Human and Peoples' Rights.
Additionally, the Commission calls on leaders of the opposition parties, their members and stakeholders to refrain from all acts of violence during demonstrations.