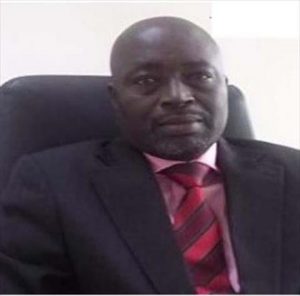 (JollofNews) – President Yahya Jammeh of the Gambia has fired the country's minister of Transport, Works and Infrastructure Dodou Bammy Jagne barely 40 days after his appointment.
Mr Jagne was sent packing from his office on Wednesday morning by the Gambian leader without any explanation.
A statement from the President's Office said his removal was in accordance with the provisions of the country's constitution.
He is replaced by Bala Garba Jahumpa, who had previously held the post and is described as a close ally of President Jammeh and has held many senior positions in the Jammeh regime.
Mr Jagne was named minister for Transport, Works and Infrastructure on 18th August 2016 after he was removed as secretary-general, head of the civil service and minister of Presidential Affairs. He had held that post for less than two months and was ironically replaced by the very man he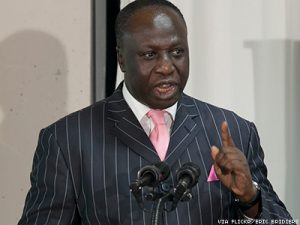 succeeded.
Mr Jagne, an accountant by profession, was the chairman of the Public Utilities Regulatory Authority (PURA) and served as managing director of the Libya-based African investment bank, BSIC [Banque Sahélo-Saharienne pour l'Investissement et le Commerce] from January 2008  to July 2013.
He also served as Gambia's Ambassador to the United States between January 2003 to December 2007, covering Canada, Brazil, Mexico and Venezuela.
Prior to his appointment to the US, Jagne was a permanent secretary at the Ministry of Finance and Economic Affairs from 1999 to 2003 during which he initiated the Kombo Coastal Road and Gampetroleum projects.