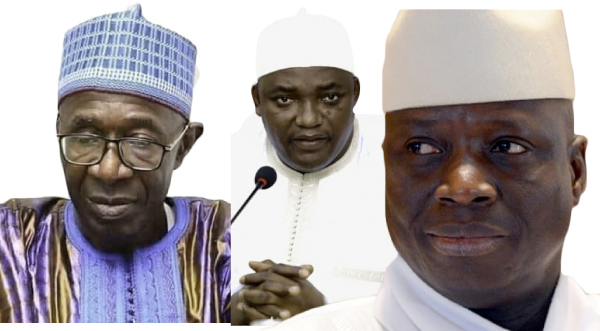 Gambia's exiled former long-term ruler Yahya Jammeh has vetoed a proposed electoral alliance between his party and the governing party of President Adama Barrow.  
Executive members of Mr Jammeh's party have agreed in principle to throw their weight behind Mr Barrow in the December election with the promise of an amnesty for Mr Jammeh, whose regime has been accused of committing gross human rights abuses including murder and rape of political opponents. 
But in a phone call to his supporters who have gathered in their hundred at his birth place, Mr Jammeh said he has never authorised his executive to speak to Mr Barrow nor gave his blessings for them to form an alliance with him. 
He urged them to support the party of his former Justice minister Sheikh Tijan Hydara.  
He also ordered the immediate expulsion of the entire executive and appointed a new executive. 
Accusing Barrow of failing the country, Mr Jammeh vows to return the country soon to sort out the mess of the Barrow administration.