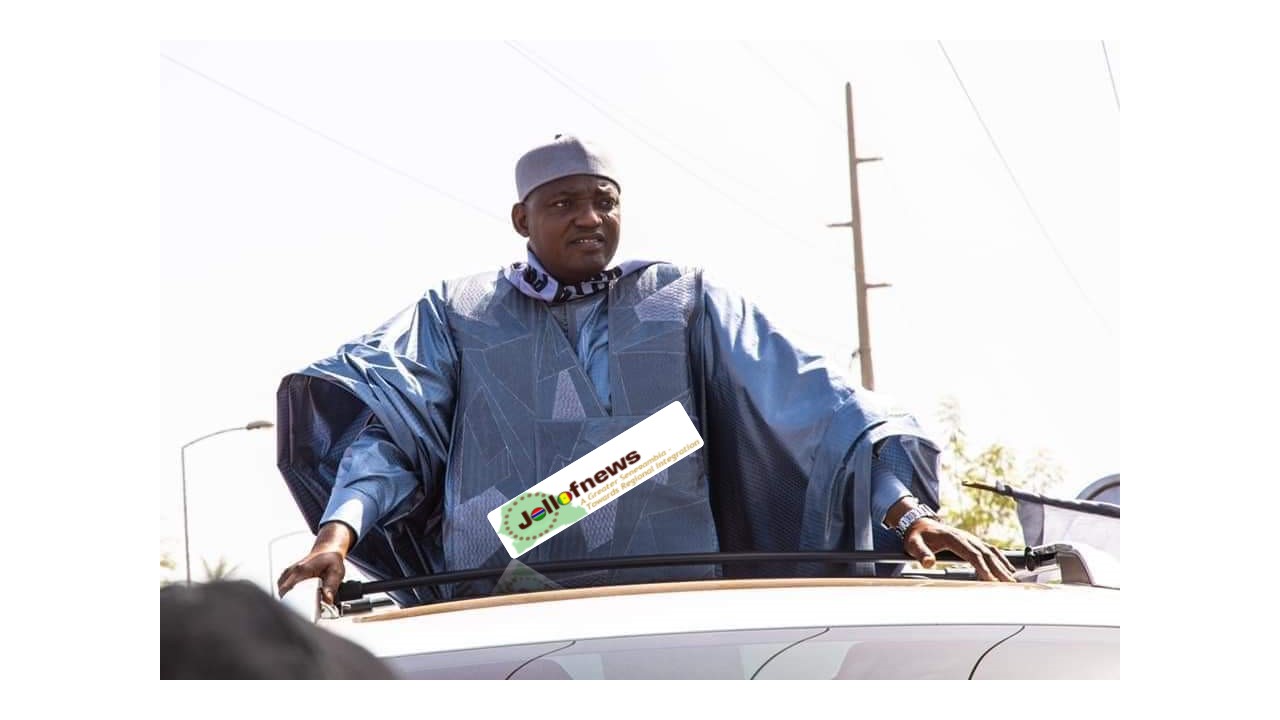 President Adama Barrow of the Gambia has used a rally organised by women to defend the economic record of his government ahead of next month's presidential election.
Mr Barrow, 56, seeking a second presidential term and is being challenged in the polls his political godfather, Lawyer Ousainou Darboe of the United Democratic Party (UDP) and other opposition and independent candidates.
His opponents have accused his government of corruption and failure to bring about economic growth in the country.
But addressing a political meeting at the Buffer Zone, Tallinding, organised by women shortly after submitting his nomination papers at the electoral commission on Thursday, Mr Barrow said his government has achieved a lot of economic development and growth since he assumed power in January 2017.
"When I became president in 2017, the Gambia had only a one-month worth foreign reserve of US$35 million, now we have about seven months of reserves amounting to more than US$400 million, " he told thousands of party supporters.
He added: "Before I became president, our economy was growing at an annual rate of between 1 to 2 per cent but it is now growing at 6 per cent even with the impact of Covid-19.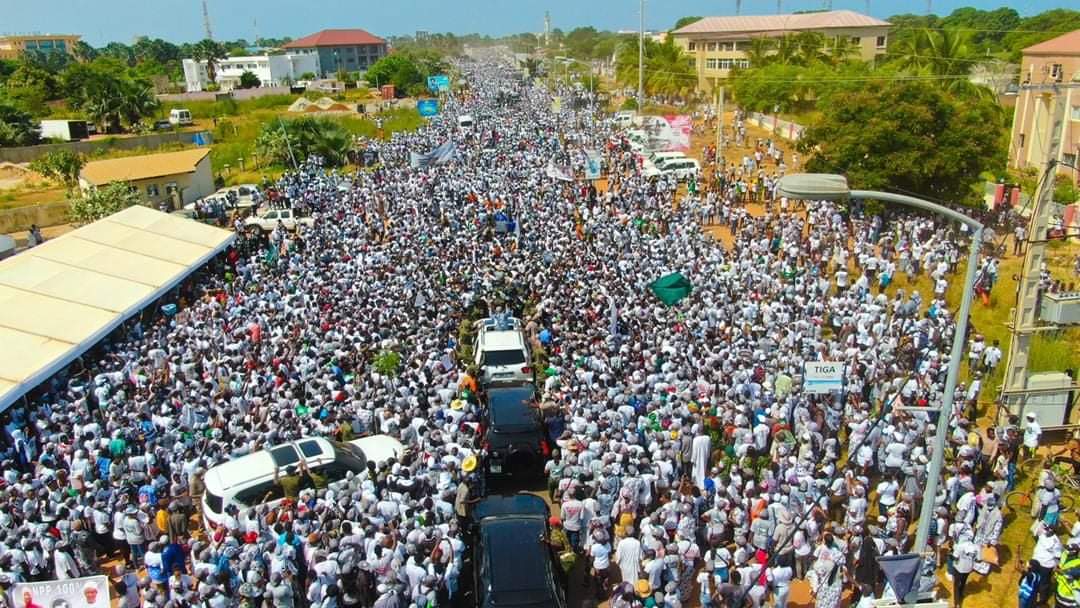 " When I became president, the Gambia's debt to GDP ratio was 120 per cent but we have now reduced it to 66 per cent. Our Treasury bills were at an all time high of 33 per cent but we have successfully lowered them down to 4 per cent.
" When I assumed the mantle of leadership, the lending rates of commercial banks in the Gambia was about 30 per cent but now we have halved them to between 15 to 17 per cent."
Mr Barrow his government has also bolstered the revenue collection capacity of the Gambia's Revenue Authority (GRA), which he said has risen from 500 million Dalasis a month in 2016 to 1.2 billion Dalasis a month in 2021.
The president who previously worked as a sales manager in an energy firm and in real estate said he has a background in business and understands dynamics of economics unlike his opponents. He therefore called on Gambians to give him their backings so he can continue developing the country and improving their lives.