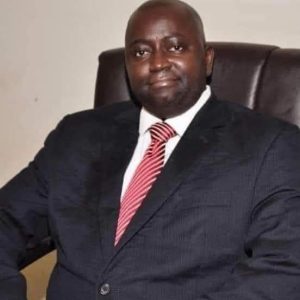 The Gambian journalism fraternity and indeed the whole country is mourning the sudden demise of Pa Nderry Mbai of Freedom newspaper, which news hit this country like a thunderbolt from the sky at the beginning of this week.
Pa Nderry had been a household name in this country for almost two decades, especially since he relocated to the United States where he embraced the struggle to get rid of the Yahya Jammeh dictatorship. Of course, thousands of other Gambians, both at home and abroad participated in the struggle against the dictatorship, but Pa Nderry was definitely at the forefront of that struggle, by not only giving platform to those struggling to get rid of the dictatorship, but also making Freedom newspaper and Radio the most popular and credible source of news for Gambians. It also eventually became virtually the most credible platform for the opposition who were denied access to the public media at home while the private media was engaged in self-censorship for obvious reasons.
Therefore, it was thanks to Pa Nderry and his Freedom newspaper and radio that those opposed to the Jammeh regime continued to put across their views to Gambians despite all the efforts by former President Yahya Jammeh to prevent Gambians from accessing the platform.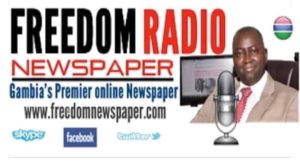 We can all recall how several people suspected of having any connection with Freedom newspaper were arrested and some tortured, simply for being on Pa Nderry's mailing list, and how the regime used any available means to block the site. Despite all that however, Pa Nderry continued to defy all those efforts by former President Jammeh and his agents and he carried on being a thorn in the regime's flesh.
Of course, like everyone else, he had his critics, some of whom accused him of sensationalism as well as being involved in rumour-mongering, but his positive contribution to the straggle outweighed all those negative traits. He therefore continue to inspire young Gambian journalists, many of whom saw in him as a brave journalist and a role model to be emulated.
Who is Pa Nderry and how did he get here, one would be tempted to ask. Like most of his colleagues, Pa Nderry came from a humble background. He hailed from Touba Mouride in Niamina Dankunku District and like most provincial chaps, he struggled to get education with hardly any opportunities open to him. Therefore, after he left school, he had to grab the first job that was available to him, which was as a security guard at the then Royal Victoria Teaching Hospital in Banjul.
While at the RVTH, Pa Nderry showed some interest in journalism and he started sending letters to the editor and other short articles to the newspapers, particularly the Daily Observer, under the pen-name; Mbye Mbassu. While I was News Editor of the Daily Observer at the time, he used to bring most of those articles to me for editing as well as seek advice. I was quite impressed by his commitment to writing and I tried to encourage him to continue. It was through such encouragement that he became more confident and regular in his writings.
Later, he gave up his job at the RVTH and came to the Daily Observer as a freelance journalist. He eventually rose through the ranks until he became a staff reporter, and he later left to go to The Point, and in 2004, he went to the United States.
While in the US, Pa Nderry collaborated with some Gambian activists to run an online publication, but after some differences with his colleagues, he decided to start his own online publication; Freedom newspaper. A few years later, he added an online radio, and as they say, the rest is history.
Pa Nderry had always treated me as a big brother and he would always consult me about a lot of things. Because of his interest and commitment to journalism, I encouraged him to join the Gambia Press Union and in which he eventually became secretary general. While recently I was in the US, he invited me to go to his place in Raleigh, North Carolina to discuss Gambian issues on the radio, but unfortunately, I was not able to make it, not realising that I had just missed an opportunity for us to see for the last time.
My condolences to his wife Sainabou and the children, to his family in Touba Mouride and indeed the whole country.
Rest in perfect peace Pa Nderry.