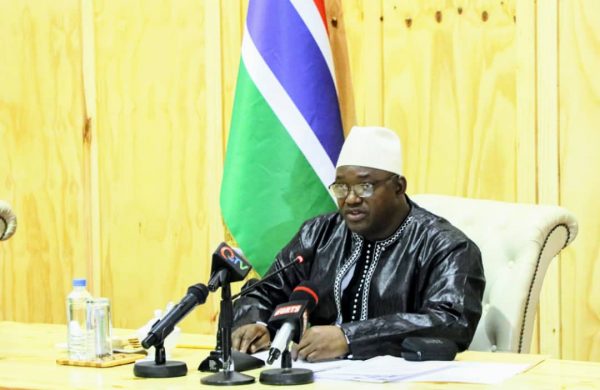 President Adama Barrow of the Gambia has reacted to Tuesday's Supreme Court ruling against his election victory, saying he is pleased that Gambians have decided.
President Barrow was declared winner in the December 4th presidential election by the country's electoral commission which said he received around 53% of the vote while nearest rival Ousainou Darboe got 28%.
Unhappy with the election, Mr Darboe's United Democratic Party (UDP) filed a petition at the supreme court , alleging widespread voter fraud and illegal inducement of prospective voters during the campaign had dismissed the exercise as a charade.
The petition was however dismissed by the Supreme Court on Tuesday morning after the party failed to comply with Rule 11 of the Election Petition Act which stipulates that person or institution petitioned should be served a notice of petition.
Reacting to the ruling, President Barrow described it as a testament that Gambian democracy works.
"I am pleased that Gambians have decided," he wrote on Twitter.
"Our democracy works, citizens can rely on our judiciary to lay their complain and justice would be served. Thank you Gambia for your trust in me."