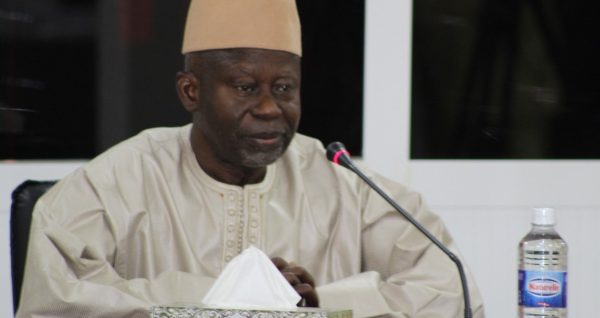 Lawyer Ousainou DarboeGambia's opposition United Democratic Party (UDP) leader, Ousainou Darboe, has responded to Tuesday's rejection by supreme court of his party's election petition.
The party was defeated in this month's presidential election by President Adama Barrow.
Unhappy with the election, the party filed a suit at the supreme court , alleging widespread voter fraud and illegal inducement of prospective voters during the campaign had dismissed the exercise as a charade.
The petition was however dismissed by the Supreme Court on Tuesday morning after the party failed to comply with Rule 11 of the Election Petition Act which stipulates that person or institution petitioned should be served a notice of petition.
Reacting to the supreme court ruling, Ousainou Darboe said his party has not lost anything because the petition was not dismissed based on merit but a mere technicality.
"United Democratic Party has never left anything wrong in this country to go unchallenged, " he said.
" We have directed the jurisprudence of this country, we've directed how the constitution of this country should work. We have not lost anything because the petition was not dismissed based on merit but a mere technicality. We should be Proud of ourselves for what we have done and will continue to do for Country."