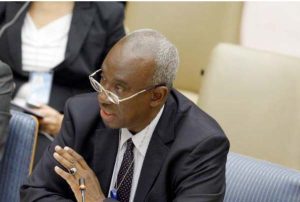 Gambia's Supreme Court has dismissed a motion filed by the opposition United Democratic Party (UDP) on Monday seeking a review of its rejection of the party's election petition, ruling that is maintaining its earlier position
During the court session on Friday, lawyer representing the United Democratic Party Borry S Touray urged the apex court to allow the application to review its earlier decision.
However, presiding over the matter, the Supreme Court dismissed the UDP's application maintaining its previous position that the petition had not followed proper procedure.
It is recalled that the UDP which lost to President Adama Barrow in the December 4th presidential election, said it has uncovered serious malpractices and asked the court to void the results.
The court however dismissed the petition on the grounds that the party had failed to comply with Rule 11 of the Election Petition Act, which stipulates that person or institution petitioned should be served a notice of petition.
The court said the UDP as the petitioner in this case had not petitioned Mr. Barrow, a principal party to the case.