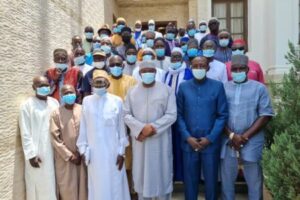 The popular support indicated in the Presidential election for the National Peoples Party (NPP) but which could not be replicated in the past legislative elections is seemly under a threat of a further downward spiral, if indicators are anything to go by.
One of the NPP's reliable coalition partners-APRC-is said to be in no mood to negotiate the mayoral seat of the Kanifing Municipality; a harbinger to future political squabbles and split between allies.
Meanwhile, reports reaching JollofNews indicated that the NPP is not only losing grounds as shown in the legislative elections but is also increasingly losing the trust of powerful allies.
"Despite their so-called meeting in Farato sometime ago, President Barrow is not in fact aware of their impact as they are only noisemakers and spent forces," an interlocutor told JollofNews about the Association of Former Governors and NAMs.
"Many of them are aware of this and they are beginning to question President Barrow's appreciation for their so-called efforts in the last Presidential election," an NPP insider told JollofNews.
"None of them was given a position since Barrow's victory and they are disappointed," added the source.
Sources also said many of those who aspired to become President but later threw weight behind Barrow have also started biting their fingers.
"None of them even made it to the draft Cabinet list. A whole lot of them were terribly disappointed because they were expecting cabinet positions," a source told this paper.