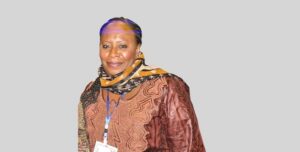 Fatoumatta Jahumpa-Ceesay has denied ever turning down her appointment as ambassador to South Africa.
There was media reports that the former speaker of the Gambia's National Assembly has rejected the appointment for personal reasons.
But the former lawmaker who has a track record of decades of public service both on a national and international levels, said she is looking forward to representing the Gambia in southern part of Africa.
"I have never rejected my appointment," she said.
"I have accepted my appointment and have thanked President Adama Barrow for choosing me to represent the Gambia. I will use my tenure and experience to promote the Gambia to the world especially in the areas of trade and commerce.
" I am going to be an ambassador to all Gambians and will always representand protect their interest and the  country."