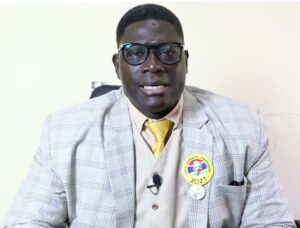 Gambia's opposition United Democratic Party (UDP) spokesman, Almamy Fanding Taal, has said that his party is 100 percent interested in any reconciliation initiative no matter who spearheads it.
According to Mr Taal, as of now his party is yet to be officially or unofficially approached for any reconciliation talk.
"When you call for reconciliation, wherever it comes from as long as it's done through appropriate channel, we are 100 percent interested in that," Mr. Taal told JollofNews.
When asked if the UDP will go into this proposed reconciliation talks with strings attached if approached, Mr. Taal said: "As I told you before, our values-national unity. We are not going to speculate or get into hypothesising, saying condition that, condition that. This is the raison d'etre of the party; united Gambia for democracy. That's our name and that's what we believe in.
And, that's what we have been fighting for the last 24 years."