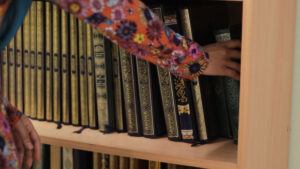 A mosque in the Old Jeshwang suburb of Serekunda has threatened legal action against anyone involved in the spate of Qur'an theft experienced by the mosque of-late.
It would appear some miscreants have been taking their ungodly acts to the House of God but the mosque committee said it's fed up and ready to spring to action.
"We will take legal action against anyone found with our Qur'an, anywhere," the muezzin announced shortly after the Friday congregation.
"This (Qur'an pilfering) has become too much in our mosque and we are not going to tolerate it," he emphasized.