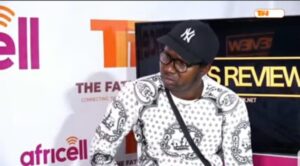 After one year of hosting the hugely popular Tonya Kesoo show on The Fatu Network, anchor Muhammed Darboe has yet to decide whether to continue with the network or not.
His contract expires today (Friday).
He was though certain that his successful Tonya Kesoo show will not expire, for at least now.
"My one-year contract with the Fatu Network will expire today and tomorrow (Saturday) will be the first anniversary," he told JollofNews.
"I'm yet to decide whether I will leave or stay on. It's just a cooling off period.
" But the show will certainly continue on whichever platform," he added.
Darboe said he would like to take a well-earned break after a year of raucous TV job.
He would like to use the month's holiday to work through his drama scripts.
He described his time, working with The Fatu Network as fun and rewarding.