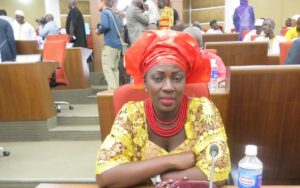 When Fatoumatta Jawara was seeking re-election, she was upbeat but Lawyer Ousainou Darboe said he saw the rejected former Tallinding NAM and all those NAMs, who ditched the UDP, on the path to severe electoral beatings.
Like other National Assembly seats that the UDP lost to the NPP through shift of allegiance, Darboe said he knew Tallinding was to be retaken.
"The reclamation of Tallinding has shown the entire world that the former NAM (Fatoumatta Jawara) was to be severely lashed until it's clear to whole world that she has been thrashed," the UDP leader gloated.
Mr. Darboe was speaking at the UDP's victory rally in Tallinding.