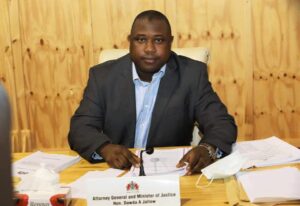 When the government White Paper on TRRC recommendations was published last month with the Barrow administration committing to its implementation at the rate of 95 percent, the victims community was visibly excited but it is now planning to meet the justice minister to see how far commitments are being translated to actions.
Dependable sources informed JollofNews that representatives of the community plan to meet justice minister Dawda Jallow this week to discuss issues around the implementation of the TRRC recommendations. Read more..
"We want to know how far the government have come in terms of implementation," one source said.
"Though, our letter, requesting an audience with the minister this week has yet to be responded to, we are hopeful it would be honored," our source added.
Meanwhile, sources close to the Victim Centre for Human Rights Violations painted a gloomy picture of fast-waning trust among victims in government's readiness to act reasonably fast on the TRRC recommendations.