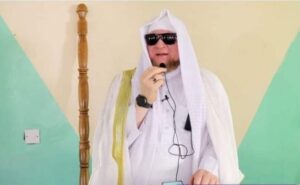 Islamic cleric Chebbo Cham has asserted that he harbours zero-respect for laws that accord equal rights to all religions on the land.
"I don't attach any respect to laws that treat every religion equally," he emphasised.
"I will never respect that law. Lock me up but I don't respect your laws. I have to abide because I'm just helpless," Imam Cham pointed out.
According to him, any Muslim abiding by laws that treat all religions equally must critically question his/her faith in Islam.
"Abiding by laws that are in conflict with the laws of Allah? Are you a Muslim," he asked rhetorically.