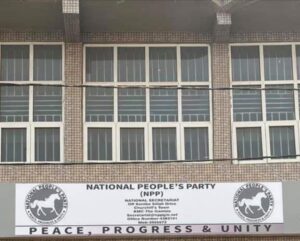 The National People's Party – (NPP) West Coast regional youth executive committee has threatened to lay siege on the party's bureau in Brikama.
It did not say when exactly it will shut down the bureau but the committee vowed to besiege it until such time that the NPP gives the youth of the region the recognition and reciprocate their efforts from the formation of the President's party through to the December election.
"We will take over the bureau and there will be no movement. No-one will enter or exit the bureau that day unless when the paramilitary comes," NPP Regional Youth Coordinator for West Coast Region, Abdou Darboe said following a meeting with some of his colleagues.
Stay logged in for more on this story….