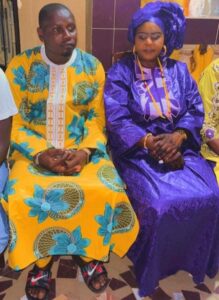 NPP supporters in Kombo Wellingara were flabbergasted and shocked when one of the party's uniting forces in the area announced she was parting ways with President Adama Barrow and his National People's Party (NPP).
Kumba Jasseh made the spirit-dampening announcement to her former party mates on Monday that she was jumping ship to the United Democratic Party (UDP).
She said she saw an alternative in the main opposition party.
Meanwhile, the NPP is currently dealing with internal squabbles and waning popularity.
The House Speaker Fabakary Tombong Jatta was recently on a peace and reconciliation mission in the Kanifing Municipality where he called on the two NPP coalition regional chairmen and supporters of the coalition to embrace each other as relations deteriorated.
One of the NPP coalition partners in the municipality-APRC-is faced with threat of a split as some of its key figures have so far shown no sign for a compromise over the KMC mayoral seat up for grabs in not-too-distant time to come.
In West Coast Region meantime, youths have started growing disenchanted in the party, if what the regional coordinator Abdou Darboe said is anything to go by.
He threatened that youths in the region from Kalaji to Kartong could lay siege on the NPP regional bureau in Brikama. read more