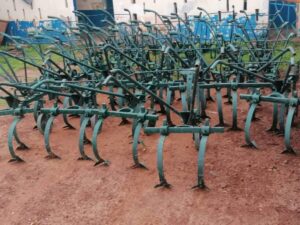 Dr. Demba Sabally is currently on a damage control mission to the countryside as severe criticism against him and the Barrow government over fertilizer price shows no sign of abating.
The Gambia government continues to be roundly criticized for selling a bag of fertilizer at D2000; an increase of D1250 as compared to last farming season.
As complaints over the prohibitive fertilizer cost grew louder in the farming community, the agriculture minister Dr. Demba Sabally has gone to Basse to distribute farming implements.
He said since most of the farming in the Basse region are carried out on subsistence level and the fact that most farmers are poor, then they didn't need tractors.