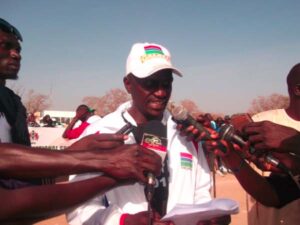 The Gambia's road traffic management chief will be among thousands of Muslims from around the world that will take part in this year's pilgrimage in Mecca.
Commissioner Lamin King Colley is expected to fly to the Kingdom of Saudi Arabia in few hours to come to fulfill one of the pillars of Islam.
As colleagues, friends, well-wishers and relatives congratulate the traffic chief on the opportunity for attaining one of his life's dreams, some members of the media fraternity were though worried that any article about the traffic boss will henceforth occupy more tv screen space and newspaper column.
Imagine: Alhaji Alkali Commissioner Lamin King Colley!
"I'm not jealous but we have to negotiate with him once he returns to see how we can go around this issue," joked a senior editor of one of the dailies.