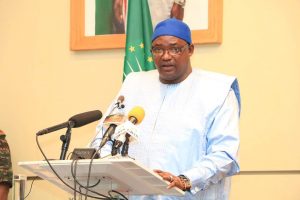 Barely weeks to the last general election, President Adama Barrow launched the Resilience of Organizations for Transformative Smallholder Agricultural Project (ROOTS) amid pomp and ceremony but the project is now suffering inertia few months into its launch as much-needed funds were not forthcoming.
The project is currently grappling with funding constraints as only a fraction of funds pledged to it has been disbursed so far.
The ambitious ROOTS project was launched in 2021, targeting over 300,000 beneficiaries across the country.
The six-year initiative has various components, including horticulture and adult literacy but the project has suffered significant loss of time in terms of implementation thanks to, inter alia, procurement delays and disbursement gaps.
The project is also faced with logistical challenges.
According to the Executive Director of ROOTS project, Mamour Jagne, though a pledge of US$80m was made towards the project, not all the funds have been disbursed.
Meanwhile, the project is now being single-handedly funded by IFAD.
"We only got pledges. It's only IFAD that's on board now," an official of the project disclosed.
"Last year, IFAD gave us $2.4m. This year, $3m has been allocated and $1.3m was spent in six months," the official explained.
He added:"We are going to do a budget review to seek funding because how can an $80m project for six years be using $3m, $1.3m…how long?"
The ROOTS project was last year launched at Sir DK Jawara Conference Centre by President Adama Barrow amid pomp and ceremony.
At the time, government said it was committed to improving the lives of 320,350 Gambians through the agriculture value-chain.
But unfulfilled pledges, time lag and procurement delays have been increasingly putting the project's sustainability in jeopardy.