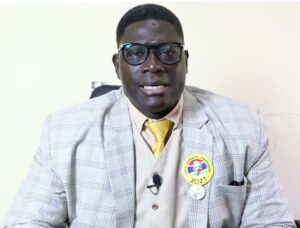 The spokesperson of UDP has said considering the overwhelming importance of the diplomatic service to the country's economic development, image and the cost involved, the idea of it being used as a dumping ground for political allies doesn't make political sense.
Perceptions have run deep that President Adama Barrow has been using the diplomatic service to get rid of spent political operatives.
And when contacted for comment on this, UDP's Almamy Taal said, considering the amount of money invested globally in diplomacy each year, its importance to the country's economic development and image, diplomatic service must not be used as a dumping ground.
"It was extremely important that the foreign policy objectives of The Gambia were very clearly reflected in the kind of personalities appointed to pursue those objectives outside of The Gambia," he argued.
"Apart from the cost of maintaining diplomatic presence, I think it's extremely important that the quality as well as the return on that investment of the Gambian people is commensurate to whoever is given the assignment," Taal explained when contacted for comments on claims the Gambia's diplomatic service has been reduced to dumping ground for Barrow's political allies.
"And, it's not unusual to send political acolytes and political allies on diplomatic missions," he clarified.
"So, this idea of dumping them there… for me, it doesn't make any political sense," he explained.
The UDP spokesman added: "The reality is that we have a foreign policy objective. That's why Gambians should know what those objectives are to see how much does it cost us to reach those objectives or not. I think that's where the debate should be.
"Obviously, it is extremely important who is representing Gambia outside of Gambia simply because whatever he/she does reflect profoundly on the country.
"Economic development cannot be attained without international cooperation. So, it's more of economic diplomacy now, especially for small, low-income countries like The Gambia and with all these global challenges whether it's food security, climate change and all the adverse impacts of globalization forces.
"So I think foreign policy must really reflect the domestic concerns of The Gambia and the requisite investment both in terms of human capacity as well as human resources."