When Anna Mendy embraced Islam some years ago as a way of life, she was rejected by her family on account of her new faith.
She was not only rejected for choosing Islam but also persecuted for many years.
Instead of wavering in her new path of life, Anna became a devout Muslim and lived with her late Senegalese spouse until four years ago.
Following the untimely departure of her spouse, she started to singlehandedly fend for their children.
As responsibility weighed heavily on her shoulders, she moved to Kitty from Kuntaur Fula Kunda but persecution continued from relatives.
They did not only deny her opportunity to practice her faith in their homes whenever she was there for social events but was also subjected to varying levels of bullying, JollofNews learnt.
Anna refused to quit Islam, all forms of persecution notwithstanding.
However, it would appear Muslims have neglected her in her time of great distress.
This is where she now lives with her orphaned Muslim kids, working hard to bring them up in Islam.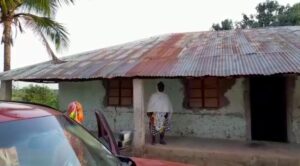 Anna is not only battling poverty but sickness as well.
"I came to learn of her situation when I took Tobaski meat to her," explained Mbema Jaiteh.
"When she narrated everything to me, I cried," she added.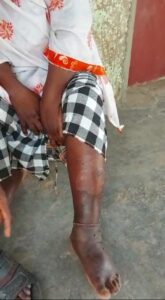 According to her, Anna said she underwent series of medical care but her condition only worsened.
"But she said if poverty cannot make her renounce Islam, sickness will not. But she's currently abandoned and lonely," stated Mbema Jaiteh.
Anyone wishing to reach out to Anna may contact Mbema Jaiteh of Brikama Nyambai, Jaliba Junction on 9368484/7242709.