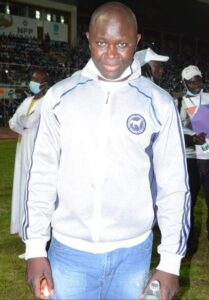 NPP top official Ahmad Gitteh has argued that if President Adama Barrow should die today (Friday), NPP will be thrown into disarray because, in his words, the party has no succession plan.
The NPP could not still finish the task of structuring the party since its birth two years ago.
The party could not also still hold biennial congress as mandated by the amended 2015 Elections Act.
Currently, President Adama Barrow is the leader of the NPP but he has no deputy.
And Ahmad Gitteh described this lack of clear succession plan as a harbinger for the worst in the event President Barrow dies, is rendered infirm or being removed from office.
"If President Barrow should die today in an accident or is rendered incapacitated as a result of sickness, there'll be chaos in the NPP," Gitteh told King FM Felerangoo morning show on Friday.
"NPP has no deputy leader or a clear succession strategy. Our leaders should know that leadership is not their birth right and should, therefore, devise succession plans," stated the NPP top official.