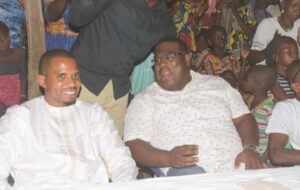 Top Citizens Alliance official Raffie Diab has asserted that Dr. Ismaila Ceesay is honest and a person of integrity.
The CA on Saturday suffered a high-value political loss when the party's former National President announced his resignation.
Mr. Dominic Mendy was not only CA's national president but was one of the architects of the party.
He said after a sober reflection on the 'trust' problem that CA was entangled in, he was left with no option but to quit.
Meanwhile, writing on his Facebook page on Sunday, Raffie Diab argued that he never thought of joining any political party but after an encounter with Dr. Ceesay, he was convinced that CA was the right party to join.
"I have worked closely with him over the years and I can say he is honest and a person of integrity," Diab said of Dr. Ismaila Ceesay.
He continued to state that CA understood that all the negative comments directed at it for its refusal to endorse any party in the general election was part of politics.
"What matter is that you always remain in the right side of history and move on," he added.
According to the senior CA member, he'd travelled with Dr. Ceesay across the country and that he've seen for himself the amount of love people have for him.
"This is all due(to)the way he interacts with them and his humility. His message is always a message of hope and truth," Diab contended.
He continued:"Many think that politics is about coming on social media and just talking but the real politics is at the grassroots level.
"Some will just see a story and make up their own conclusions without even all sides of it."
He reaffirmed his trust in the CA leadership, saying he hasn't found them wanting for any wrongdoing.
"I am 100& behind the leadership and I urge our members and sympathisers to keep on supporting and have faith in the party," he stated.
"CA was created to be a force for good and will continue this journey with the party till I feel that I cannot go on anymore and hang up my boots for the next generation of leadership to continue," said Diab.