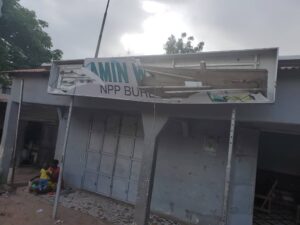 The signboard at the National Peoples Party – NPP bureau in Lamin was vandalised over the weekend, JollofNews can report.
The board, which bore pictures of President Adama Barrow, inscriptions about the NPP and party symbols, was almost completely destroyed in the assault.
The motive of the attacker (s) could not be established at the time of this post but the police in Banjulinding were reportedly at the bureau to gather evidence.