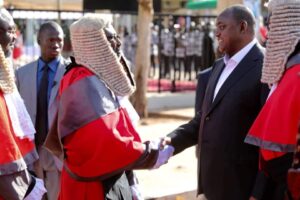 The UDP believes it has a body of incriminating evidence convincing enough to annul last presidential election results but Lawyer Ousainou Darboe contended that judges that dealt with the case were not minded to do substantial justice.
"The judges were being very technical. They were not really looking at the substance of the claim," Lawyer Darboe told Kerr Fatou recently.
It would be recalled that when UDP took its case to the courts, the petition was thrown out due to technicality.
One of the reasons advanced by the court was that UDP has failed to serve the Presidency the notice of their claim.
The UDP secretary general lamented though that the jettisoning of UDP's petition was a slavish adherence to procedural rules.
And according to Darboe, UDP had also wanted to exploit the procedural rules that allows it to offer a review but indicated the party was denied the right.
"And, we printed out the mistakes by their lordships," he added.
Asked by host Fatou Touray why UDP had not exploited the revising courts, Darboe clarified that revising courts were all about qualification on either the voter has not attained the voting age, was a non-Gambian or unqualified to vote.
He wondered aloud: "But registering somebody at 10 o'clock, at 7:30, you cannot detect that and you cannot use that as a ground for really getting the person off the registered voters… outside of the registration hour or period, you cannot detect that."