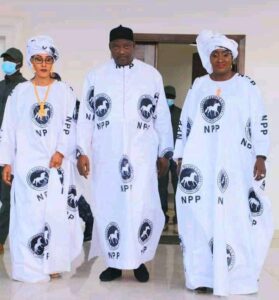 The apparent failure of the National People's Party (NPP) to effectively manage expectations of members has been causing both lethargy and resentment in the ruling party.
Since its declaration by the IEC as winner of the general election, NPP has been rocked by deep-seated feeling of resentment and mistrust between the various echelons of the party as many harboured the feeling that they've not been compensated for their efforts to NPP's growth.
A little over two months ago, the NPP youth coordinator for West Coast Region issued a threat of a siege on the NPP Brikama bureau.
He warned that the youth of the region were ready to restrict access to the bureau if the NPP continued to 'side-line' them.
Meanwhile, expelled leader of GAP Musa Bachilly and some leaders of other opposition, who joined ranks with Mr. Barrow's NPP in the general election, were reportedly contemplating a coalition against the NPP.
President Adama Barrow was reportedly becoming increasingly remote from some of his coalition partners as time went by.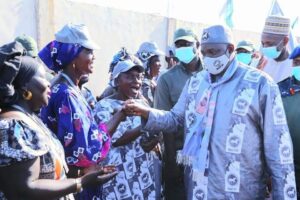 But there were growing disaffection among thousands of NPP supporters as well.
NPP stalwarts, who spoke to JollofNews, claimed that 'since the NPP has become an organization where monkey works and baboon chops', they've decided to scale-down their participation in the party.
"I'm no longer contributing to any NPP forum. This is a personal decision borne out of my frustration for the party's lack of consideration for thousands of members who toiled for it since its birth," an NPP staunch supporter, who wished to remain anonymous, told JollofNews.
"When I heard about the makeup of the Cabinet, I nearly fainted," an NPP foot soldier told JollofNews as he chuckled.
"They promised us jobs during the period, leading to the presidential election but they are not responding to our calls now. I go to the bureau but that's all about my participation in the party," said another NPP supporter.
Meanwhile, since fissures began appearing on the NPP coalition in the aftermath of the December poll, some commentators have opined that for NPP to avoid further widening of the trust gap that the party has been threatened with, it must craft and implement an effective expectations management strategy.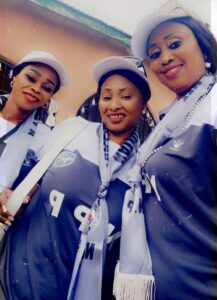 "There is not enough jobs in the civil service for everybody and our members should know this," an NPP executive told JollofNews in a conversation.
"I think this is something that we will take seriously because it can seriously affect the party's growth potentials," he added.
Some NPP supporters suggested President Adama Barrow himself takes the bull by the horns and tell NPP members that there aren't enough jobs in the civil service to go around for everyone.
"If not properly tackled, this feeling of resentment among members for not being given jobs could only roll back our growth gains," asserted our interlocutor.