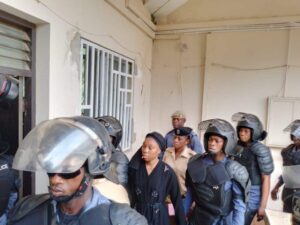 The beleaguered ex-wife of Bubacarr Bob Keita was this morning returned to Mile II after the manslaughter case brought against her failed to proceed at the Banjul High Court.
The State has sought for two weeks to enable it build the cornerstone for indictment.
However, Sainabou Mbye' s lawyer Wednesday sought for liberty to be granted her as the case proceeds.
Defense lawyer Combeh Gaye contended that it was an infringement of Sainabou's rights to be held in continued detention at Mile II without a formal indictment being presented before the high court.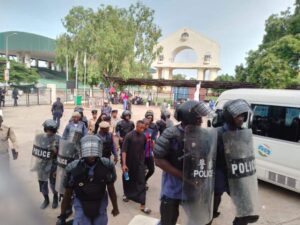 She believed the State should've put their house in order since Monday of last week when the matter was transferred from a lower court.
But the State meanwhile argued there was a case to be heard as like other inherited cases from lower courts.
The case resumes Friday.