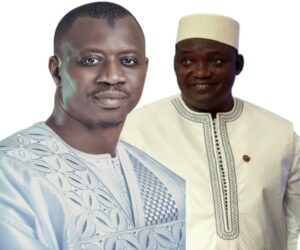 The NPP coalition is currently avoiding implosion as disillusionment among coalition partners become more pronounced by each passing day but coalition partner Rtd. Gen. Lamin Bojang said he's more committed to the alliance than ever before.
As the country inches towards the last polls (local government elections) in the cycle of elections since last year, the NPP coalition has been dealing with widespread and deep-seated discontent at different levels of the coalition.
Some coalition partners such as Musa Yalli Bachilly did not hide their displeasure and fury at the NPP government and were reportedly working on an alliance to confront it.
But it would appear not every coalition partner was furious about the NPP alliance.
The Secretary General of ANRD, Gen. (Rtd) Lamin Bojang, told JollofNews Wednesday morning that he was not into any coalition talks with any party.
According to him, if anything he's more committed to the NPP.
"I'm not into consultation with anyone for a coalition. I'm in alliance with NPP. The alliance is stronger today than ever," he clarified when contacted by JollofNews as regards his position on the reported ongoing alliance talks.
He added: "We are a serious political party. And, we have this country at heart. Right now, we are committed 110 per cent to the NPP alliance."
Asked whether he was also disappointed and furious for not been compensated with a position for his support to Barrow as others have already exhibited, the former diplomat said: " How can I be angry? Angry with who? Position was not our objective. We worked for this country to be in safe hands. That's what we worked for. I'm not disgruntled. I cannot be disgruntled. I'm not angry. I cannot be angry. It's The Gambia we see and as far as we're concerned, Gambia is in safe hands."