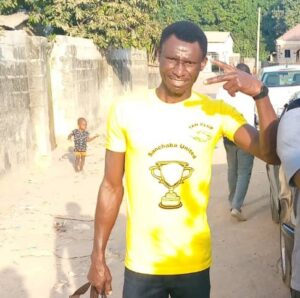 The family of a certain Mustapha Darboe have launched an intensive search for him since his disappearance from home last weekend but could not still trace him.
A family source informed JollofNews that Mustapha left his home in Busumbala on Sunday and since then, the family could not establish his whereabouts.
He left behind his wife and kids.
"When we last spoke to him, he said he was in Karang but when some family members went to find him, there was no trace of him,"explained our source.
Meanwhile before he left, Mustapha has reportedly told some people that only his corpse would be returned to The Gambia.
"He was not mentally disturbed," said a concerned relative.