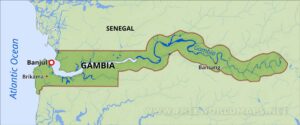 One of the oldest languages spoken in The Gambia is currently under a threat of disappearing.
Bainunke language is said to be one of the first languages used by those who first peopled Banjul.
The language is now fading fast into the confines of history as it hugely decreases in both usage and popularity.
JollofNews could not immediately establish why the massive decline.