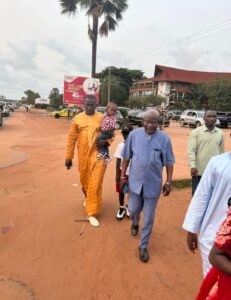 When Lawyer Ousainu Darboe prematurely returned to the Kombos from the hinterland as a result of an ankle injury on the campaign trail, many of his political opponents celebrated it as an end of a political career but the long-standing opposition leader has been showing signs of reinvigorated health of late.
The incident happened at a crunch campaign time as thousands of UDP supporters planned to line the highways to welcome their leader from the hinterland.
But Darboe was immediately evacuated to the Kombos thereby taking the excitement from what could have turned out to be a befitting welcome for the long-time opposition leader and his campaign team.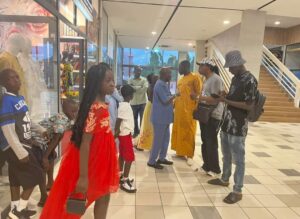 On the day UDP campaign team was returning to the Kombos from the countryside without Darboe, the mood was subdued.
There was indeed excitement but not much fanfare along most of the trans-Gambia Highway through to the Brikama/Banjul Highway where the motorcade of Darboe was expected to drive through.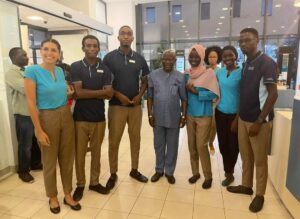 Darboe later cast his vote with the support of crutches and since then, not much has been heard of his recuperation.
However, latest pictures emerging from the so-called Oval Office could be disappointing to some of Mr. Darboe's political adversaries, who may have thought the die was cast for him, when he broke his ankle and went into nearly seven-month political hibernation.
The latest posts have been showing a rejuvenated, revitalized and reinvigorated Darboe, taking time out for meals and walkouts.
There has also been an increase in the traffic of his interaction with supporters as he has been rubbing shoulders with many of them.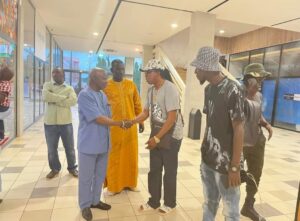 His outdoor activities have also increased significantly as shown by the pictures.
In a sign of a victory in his battle with the ankle problem, the UDP leader was also last week granting interviews to journalists on the occasion of the party's 23rd anniversary.
And, he sounded in high spirit.