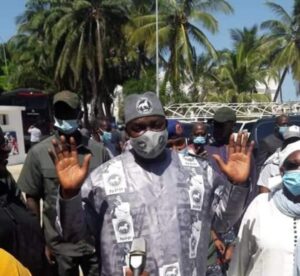 President Adama Barrow has hinted that NPP government is now entrenched and that it's a source of 'great satisfaction' for him to see his cronies compensated with plomp government jobs.
Mr. Barrow pointed out that giving 'jobs to the boys' imbues him with a 'great sense of fulfillment'.
"Some are now ministers, speaker, governors, National Assembly members and ambassadors," the President said with a note of contentment.
President was speaking to supporters in Mankamang Kunda as his annual leave draws to a close.