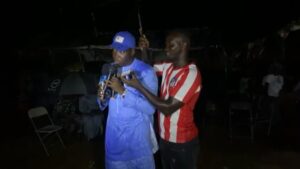 The UDP has always tried to convince Gambians and the international community that it's a non-violent party but President Adama Barrow's political adviser has no trust in the party's ability to keep the peace, asserting that UDP is a belligerent political group as he issued veiled warning to the supporters of the country's main opposition.
"What I want to tell UDP supporters is that they should calm down or they will be calmed," Dou Sano said on Saturday in a gathering of NPP supporters in the deeply politically divided community of Sanyang.
"They (UDP supporters) are people, who are always eager for violence," he alleged.
Meanwhile, the President's political adviser did not however say what exactly UDP may be up to if at all the party was into anything sinister.