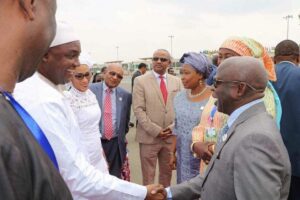 President Adama Barrow is currently searching high and low for a saviour as his government failed to disentangle the country from the political, economic, security and social crises it's currently enmeshed in, sources hinted Jollofnews.
The Gambia is dangerously tethering to more gloomy and turbulent economic and political waters as social problems pile up, security of persons and property unprecedentedly compromised and perception of official corruption riding high.
Gambians plan to descend down the streets of the country this November in protests against the government's handling of issues at home.
Meanwhile, sources close to the Presidency speak of unease at No.1 Marina Parade about the unprecedented level of outbursts and outpouring of public discontentment against the new dispensation.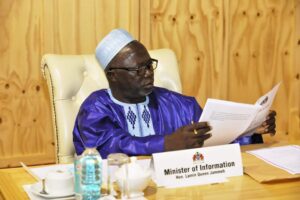 President Adama has been meantime making tentative steps to court the UDP and other opposition figures as could be seen in his last Tobaski brief telephone conversation with Lawyer Ousainu Darboe.
However, trust and confidence were said to have stood in the way of any rapprochement between the UDP and President Adama Barrow.
Some UDP officials such as spokesperson Almamy Taal were receptive to the idea of reconciliation between Mr. Barrow and UDP but the party's hardcore officials and rank and file are still averse to the idea of reconciliation with Barrow.
This pushback from diehard UDP officials and lower echelons effectively marked the beginning of the end of any reconciliation talks with the NPP before they even hit the ground moving.
But information minister Lamin Queen Jammeh told Coffee Time With Peter Gomez a fortnight ago that there was a strong need and urgency for national reconciliation and unity in view of the prevailing situation but did not say between and among who and why.
Many, however, said the NPP ship is currently in troubled waters and reconciliation is one frantic way of sending an SOS.