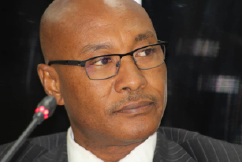 In a-two-minute and thirty seconds audiotape obtained by JollofNews, the Jah Oil Managing Director, Momodou Hydara, said fuel marketers have decided to suspend their planned walkout after they engaged in talks with Gambia's Vice-President Badara Alieu Joof on a possible agreement.
Speaking on behalf of Oil Marketing Companies (OMCs), Hydara made it clear that they are not going to close shop on Monday 17th, 2022, expressing their willingness to find a lasting solution to their problems.
Fuel marketers announced last Thursday a planned strike to protest against a pricing structure that is ruining their business. A move that has triggered the Petroleum Pricing Committee at the Ministry for Petroleum and Energy to decry the fact they "notice their reaction only through a press release without prior consultation" with said committee.
As the countdown was approaching zero, Vice-President Joof succeeded in using his good offices to start discussion with the OMCs.
Momodou Hydara disclosed in the audiotape they are bound to suspend their decision to close shop as requested by Gambia's Second-In-Command. He then added they got assurance from VP Badara Alieu Joof they won't be disappointed.
In an attempt to allay the fears of the general public over a possible fuel shortage, Hydara said their stations will operate in full gear.
Meanwhile, reports reaching JollofNews editorial desk have it that union leader Ebrima Garba Cham was making efforts to mend fences between Gambia government and fuel marketers.
Contacted by telephone, the Secretary General of Gambia National Trade Union Congress (GNTUC) confirmed the information.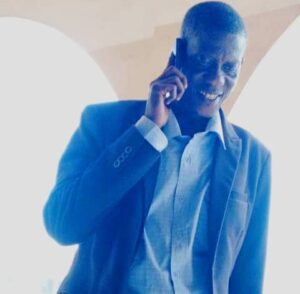 Welcoming the breakthrough made by the Vice-President, Cham said they wanted to "facilitate talks between government and fuel marketers for an amicable settlement."
Scarcity Of Foreign Exchange
It could be recalled that the Oil Marketing Companies (OMCs) lamented the scarcity of foreign exchange, threatening to wind down their operations to protest against a looming Dollar shortage crisis that has left them incapable of paying their suppliers and subsequently resupply their selling points.
"Our banks are no longer able to issue credit so that we can get fuel from our suppliers," OMCs said in a statement seen by JollofNews.
They further accused Gambia government of imposing on fuel marketers bankruptcy losses during the previous three months.
However, Gambian authorities have a different perspective as they came up with news dispatch indicating that "the pricing committee will continue to use the exchange rate from the official market," calling it "a reference rate in the price structure."
Commenting on the profit margins of dealers, the Ministry for Petroleum and Energy agreed that it was set D5.05/litre while indicating that "it is, however, impôt to note that this margin was historically at 3.88/litre."
According to Petroleum Ministry, the pricing committee increased the margin with a view to addressing their concerns, "to allow OMCs to cater for their overhead costs such as transport, utilities, and other expenses Associated with their operations."