Two African activists have been accused by the United States of participating in a campaign of disinformation on behalf of Russian oligarch Yevgeny Prigozhin, who founded the mercenary group Wagner.
The US State Department claimed that Kémi Séba and Nathalie Yamb "allow Kremlin-linked entities to maintain plausible deniability of Russia's intervention in African affairs, while attempting to shape African opinion in favour of the Kremlin's policy objectives."
According to US diplomacy, pan-Africanist Kémi Séba is a major peddler of Russian disinformation and propaganda.
He claims to support the principle of "African solutions for African problems" just as the Russian Federation's Foreign Ministry does when promoting Russia's overrated image in Africa.
In reality, the State Department noted, Russia's deployment of pro-Kremlin African figures to echo its disinformation masks the Kremlin's own neo-colonialist agenda.
Born in Switzerland to a Cameroonian father and Swiss mother, Nathalie Yamb lived in Cote d'Ivoire from 2007 to 2019, and "is a very prolific peddler of disinformation as well as an important opponent of France and its allies on the continent."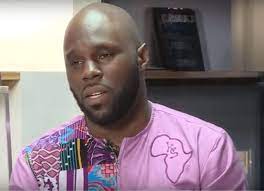 The French-Beninese and the Swiss-Cameroonian have, according to Washington, links with entities linked to Yevgeny Prigozhin, who founded Wagner, accused of abuses in Mali.
These two "key links in Yevgeny Prigozhin's network" are working hard to influence public opinion across the continent to push for greater Russian influence, the Americans say.
"Yevgeny Prigozhin's approach is supposed to support pan-African ideals, such as greater brotherhood and collaboration among peoples of African descent, but it is actually aimed at supporting the Wagner Group's unbridled exploitation of African resources, including gold, diamonds, and timber," the State Department writes.
To carry out their mission, Kémi Séba and Nathalie Yamb "have both disseminated pro-Kremlin propaganda at events and conferences sponsored by the Russian government and organisations linked to Yevgeny Prigozhin such as AFRIC and Afrique Media."
They also rely on entities linked to Yevgeny Prigozhin.
These include the Association for Free Research and International Cooperation (AFRIC), which is sanctioned by the United States, the Foundation for the Protection of National Values (FZNC), a Russian think tank also sanctioned by Washington, and the Afrique Media television channel, a French-language media outlet based in Cameroon and linked to AFRIC.
The US-sanctioned Association for Free Research and International Cooperation (AFRIC) serves as a front company for Yevgeny Prigozhin's influence peddling in Africa, including sponsoring pseudo-election monitoring missions in Zimbabwe, Madagascar, the Democratic Republic of Congo, South Africa and Mozambique, and disseminating pro-Kremlin propaganda.
(APA)