NAM for Serekunda West has likened the Gambia's economy to a bedridden patient, adding President Adama Barrow and his backers in the legislature are determined to deal it the last blow.
According to Hon. Madi Ceesay, despite the country convulsing from economic decay, Mr. Barrow and his supporters in the House cared less.
"The Gambia's economy is like a bedridden sick person and President Barrow and his supporters in the House are poised to hit the final nail on the coffin," SK West NAM lamented.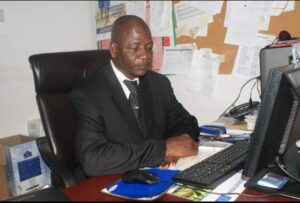 He also pointed out that its lamentable that NPP MPs, their allies in the APRC, NRP and some independents "fought hard" against the proposals from the opposition bench for cuts to the President's salary of over D300,000, the D10m budget for the presidential tour, the new salary package for the Speaker and other unnecessary expenditure plans.
"Gambians need to elect NAMs in the calibre, timbre and mettle of UDP legislators, "Hon. Ceesay added as he spoke in an audio released few hours after the Assembly's debate on the 2023 budget.