The minister of agriculture has been romanticizing the idea of a dairy plant in the Upper River Region of The Gambia despite the country's heavy reliance on neighbouring countries for livestock.
Dr. Demba Sabally has been telling the people of the far-flung Upper River Region of The Gambia that serious efforts would be employed to establish a dairy plant and abattoirs across the region.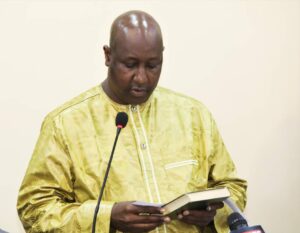 Agric. minister Sabally is currently accompanying Mr. Barrow on his countrywide tour and was making the promises few months after distributing crude farming implements to farmers in preparation for the outgoing farming season.
Farmers were not also impressed with his delivery in the massive increase made to fertilizer price this year by the government.