Opposition MP Madi Ceesay is now battle ready to lead a front against the use of the Gambia's legislature to sporadically increase salaries of the executive and senior cadre of the civil service.
The Serekunda West NAM told Coffee Time With Peter Gomez this morning that plundering of public coffers with the legislature as a vehicle must be nipped in the bud.
"At the next session, I will move a motion that will suspend salary increase for five years," Hon. Ceesay resolved apparently infuriated by the intermittent salary and allowance increments for the executive and other higher echelons of the civil service.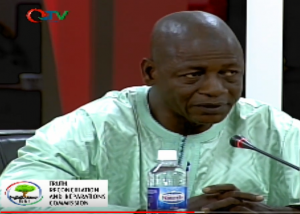 "All we need is salary restructuring," Hon. Ceesay told Coffee Time.
The House has meantime come under increased scrutiny recently when it emerged a majority of lawmakers had voted in favour of salaries increase for themselves and the House Speaker.